The global holiday has socialist roots, emerging from a hotbed of labor activism in New York City during the early 1900s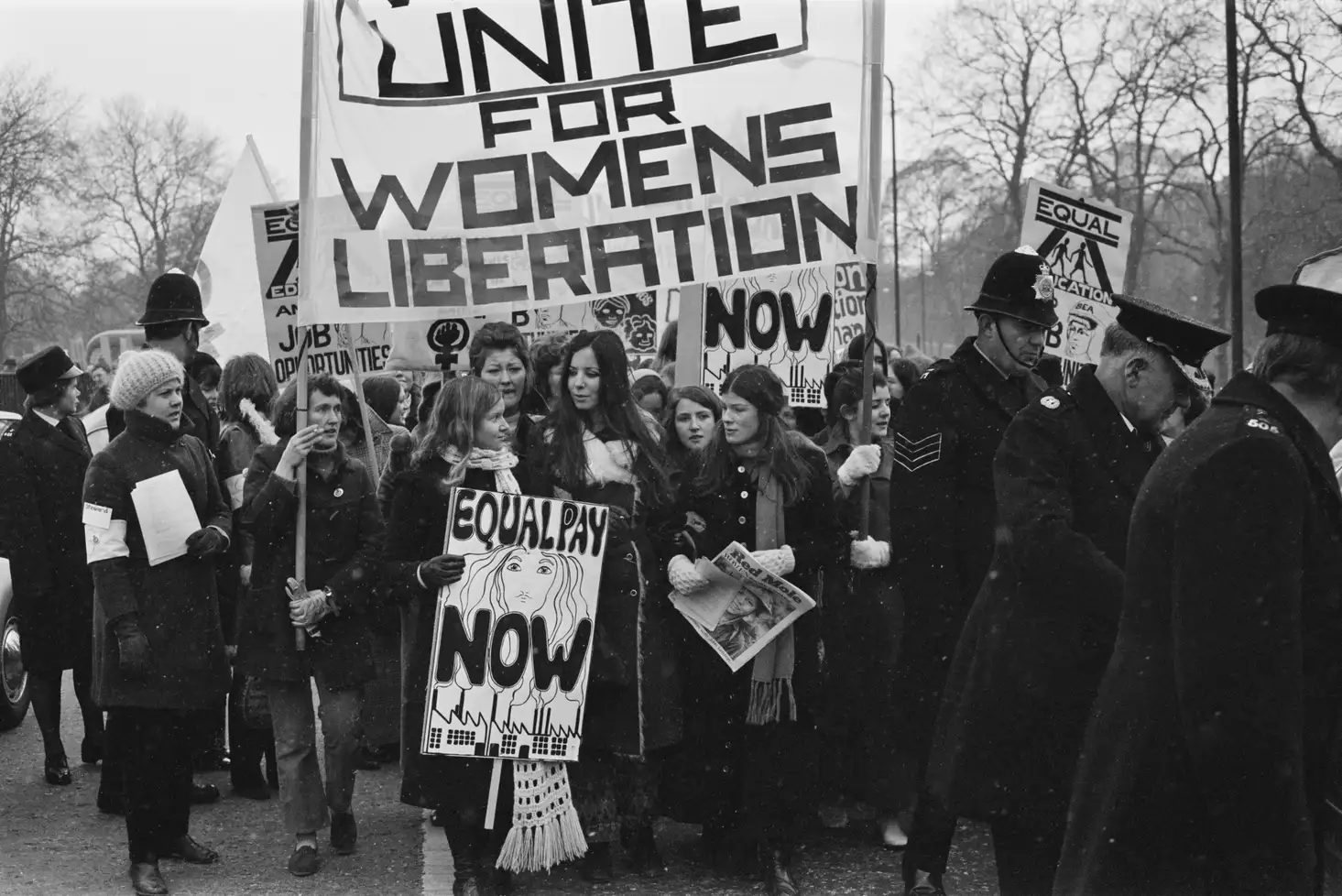 Tomorrow (March 8) marks the 112th International Women's Day (IWD). Celebrations around the world take different forms—women in Italy can expect mimosa flowers, and in Russia, bouquets of tulips, while online the 2023 theme #EmbraceEquity is likely to be trending.
Though the holiday has become a somewhat commercial, corporate affair (and received its fair share of criticism) IWD actually has roots in radical socialist politics. Its origins can be traced back to European and North American labor movements that emerged around the turn of the 20th century.
Despite its revolutionary start in the West, today most places that celebrate March 8 as a national holiday are non-Western countries, in large part due to IWD's ideologically-charged history.
International Women's Day has socialist origins
Turn of the century New York City was a hotbed for organized labor activity. In 1908, about 15,000 garment workers from Manhattan's Lower East Side staged a strike to protest poor working conditions and pay. The event set the stage for the first National Women's Day, dated Feb. 28, 1909, which was organized by the Socialist Party of America.
New York's socialist movement inspired a German feminist and communist named Clara Zetkin, who in 1910 attended a meeting of the Socialist International in Copenhagen, Denmark. There, she proposed the establishment of an International Women's Day.
The first IWD was held the next year on March 19, 1911, commemorating the 40th anniversary of the Paris Commune, a revolutionary government that had once briefly seized power in France. About 1 million people across Austria, Denmark, Germany, and Switzerland marked the occasion, holding rallies to demand equal rights for women to work, vote, and run for office.
The movement spread to Russia amid the tumult of World War I. In 1917, female textile workers staged a protest in Petrograd demanding "Bread and Peace." The protest became a flashpoint in the Russian Revolution and the forced abdication of Czar Nicholas II.
To commemorate the event, communist leader Vladimir Lenin marked the fateful day of protest—Feb. 23 on the Julian calendar, or March 8 on the Gregorian—a Soviet holiday.
The UN didn't officially recognize the holiday until 1975, marking it as a day to recognize women's achievements as well as ongoing gaps in gender equity.
Why is International Women's Day celebrated on March 8?
There's another tale, likely apocryphal, as to why Women's Day is celebrated on March 8. As it goes, on March 8, 1857, female garment and textile workers in New York City staged a protest to demand higher wages, better working conditions, and equal rights.
The US Census Bureau continues to present this story on its site, but historians have been unable to verify (link in French) if this protest ever took place, believing it may have been fabricated during the Cold War to remove the holiday's links to Soviet Bolshevism.
Where is International Women's Day a public holiday?
According to the official IWD website, over 25 countries officially recognize IWD as a public holiday. The map below still reflects the lasting mark of Cold War-era politics.
Since 2019, Berlin, but not Germany as a whole, has recognized the day as a public holiday. In China, it's also not a public holiday but employers are encouraged to give women a half-day off from work.