To commemorate Jeon Jungkook's birthday, the BTS ARMY has created unique projects, installations, and planned events all across the world.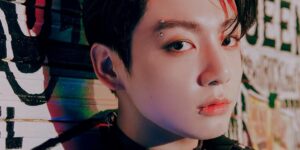 Any BTS member's birthday is cause for celebration, with ARMYs around the globe going above and beyond to mark the occasion. Fans of the Golden Maknae have organized birthday projects, DJ parties, and installations weeks before September 1, the day Jeon Jungkook was born, in countries like Peru, the Philippines, and our own India. The fact that Jungkook is turning 25 this year is reflected in several of the party themes. Here is a glimpse at the several efforts the ARMYs have made to commemorate this unique day.
For Jungkook's birthday, the largest container shopping mall in the world, Common Ground in Seoul, will become a special "Kuku Themed" area. The first shipping container-built pop-up shop in Korea, Common Ground measures 5,300 square meters in size. The first and biggest shipping container shopping mall in the world is located in Korea and is made up of more than 200 containers. It is one of the well-known Seoul locations that is frequently used for drama and music video filming because of its stylish architecture.
Many admirers go Jungkook's Magic Shop and Baby Highness huge doll in Hongdae, Seoul, every day to see and take pictures with it, therefore it has grown into a popular attraction place.
Jungkook has billboards and a ten-meter-long banner in front of the Hybe building in Seoul.
On Lima's streets, a birthday bus with a Jungkook theme has been traveling.
In Asian Park in Da Nang, Vietnam, a Ferris wheel has installed a light show wishing Jungkook a happy birthday.
View the birthday advertisements for Jungkook at Times Square, New York.
The Bangtan Boys are well known for their charitable endeavors, as is their following. Additionally, certain fundraising events have been planned in Jungkook's honor.
A special birthday celebration for Jungkook was hosted in the Philippines with the theme "Our Golden Maknae Turns Silver Party" in a hotel ballroom in Manila.
Additionally, a number of fanclubs in India have planned unique occasions. Prior to JK's birthday, BTS India Magic Shop hosted Delhi's first BTS DJ party, and on September 1, Pop Seoul will host a special event for ARMYs.
You get the idea. It is just impossible to mention all the events that BTS supporters have planned for Jungkook's birthday. All of this just serves to highlight how cherished and loved by fans the youngest member of Bangtan is. Wishing JK a very happy birthday right now!